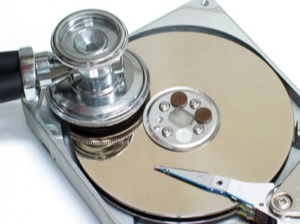 We provide data recovery services for a full range of hard disk drives and operating systems. We troubleshoot all types of hard drives.
Most Common Hard drive issues:
Unable to boot (flashing question mark)
Data deleted accidentally
Inaccessible drives or partitions
Data corrupted
Hard drive failure/crashes
Physical damage
Surface damage
Virus/Spyware/Malware Issues
Note: If your device is running extremely slow or if you hear clicking noise from your hard drive, it may well be failing.


Data Recovery from
£45.00
plus VAT, clean rooms available if necessary.